Posted by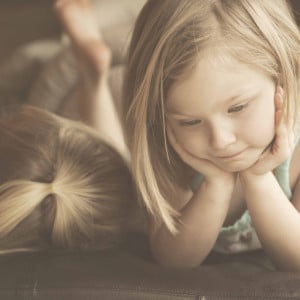 The Children's and Families Bill becomes law on 22nd April 2014 and brings into law the 26 week time limit (subject to exception) of care proceedings.
As parents, looking after a child can be a challenging but rewarding experience. However, what about if things go wrong?
What about if one day you pick your child up, the child screams and you notice marks on the child's body. What happens if those marks are such that a Health Visitor or Doctor feels the need to refer the matter to social services and you find yourself in a nightmare scenario. Suddenly you begin to lose control. Other people start taking decisions in respect of your child. Suspicion hangs over your head. You can feel helpless. So what can you do?
If you find yourself in this sort of situation there are many things that you can do. The first is to work with the professionals for the benefit of your child. The second, is to ensure that at all stages you are advised by an experienced solicitor in relation to the work of child protection and social services. There will be no doubt that you will be requested to attend meetings with social services called 'Child in Need Meetings' and even a meeting known as a 'Public Law Outline Meeting'. Having legal advice at each stage could prevent your child from being removed.
If however, you find yourself in the situation where the Local Authority are saying that they don't think the child is safe to remain in your care and they issue care proceedings, you need to make sure that you get your solicitor instructed early. You need to prepare a really good summary of what has happened with all dates and times if possible to enable your solicitor to get the full details and to be able to provide you with the best representation that they can.
Early intervention is important – it could make the difference between whether or not your child is taken from you for a period of time until the Court decides otherwise, or whether the child can remain with you in your care.
Solicitors can't wave magic wands and there are cases where they can't achieve a result of a child remaining with you because the factors are outside of their control, but lawyers are there to help and assist in keeping families together. Good clear straightforward advice for families at early stages and throughout proceedings is a must to enable families to put their cases to the Court if they have to.
Failure to get early advice could result in matters just speeding along at 100 miles an hour without there really being any opportunity to try and slow matters down, and to resolve issues to enable the children to remain in your care.
The 26 week period that the Government has said that Care Proceedings should take is a very short period of time, the earlier you get a solicitor on board to provide information, the quicker that solicitor can get information together to best present your case.
Legal Aid remains available in cases where there are clear issues of social services and child protection issues. If you are unsure, pick up the phone and make the enquiry. Your family life might depend upon it.
For more information on Child Protection and Care Proceedings please visit our Children's Family Law section here.
Need some advice? Get in touch today
This site is protected by reCAPTCHA and the
Google Privacy Policy
and
Terms of Service
apply.
The information submitted here is used and stored for the purpose of replying to the enquiry. For more information on how we process data please visit our
Privacy Policy
.
---