Posted by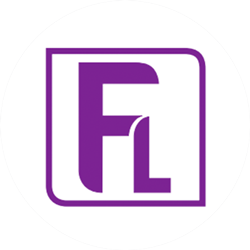 Each month we feature one of our solicitors or chartered executives – but as it's National Apprentice Week this time we are featuring one of our legal apprentices instead.
Our Apprentice of the Month is Tuesday Alabaidi who is based at our Exeter office.
Q&A – Ten Questions
What is your job title?
PA/Trainee Paralegal to the Managing Director
How long have you been at The Family Law Company?
Since October 2018
How did you come to be at TFLC?
At my previous firm there wasn't the opportunity for me to study family law. My studies are very important to me and as I knew I wanted to specialise in family law. So, I met with Sally to discuss my options and I was later approached to work under Norman.
What inspired you to go into family law?
In a previous job, I provided a float PA support role in a family team which gave me a real insight to the type of work involved and how rewarding it could be to help someone through such a difficult time in their life. I really enjoy building close working relationships with clients and family law is the perfect job for that.
What would you say are your key strengths?
As an assistant I would like to think I am easily approachable, so clients feel that they can pick up the phone to talk to me about any concerns or issues they may have.
What is the achievement you are most proud of in your job?
I am most proud of achieving a merit in my first paralegal exam last June. I am currently an apprentice with Damar Training which provides the equivalent to CILEx qualifications for those wanting a career in law, funded by the government. At paralegal level I only have to study family law.
What is your ambition after you finish your apprenticeship?
Once I finish my level 3 paralegal qualification my ambition is to enrol onto the level 6 trainee legal executive course which is a 3 year course. Once I have finished, I will be a qualified chartered legal executive specialising in family law.
What would you say to somebody thinking about taking this route in the legal profession?
I would say if law is something you are passionate about and university doesn't appeal to you, the apprenticeship through Damar Training would be a great option for you. You are assigned a trainer who you meet with every 4 to 6 weeks to go through your progress and to ensure you are on track to finish the course on time. They are always available for any questions you may have and the trainers in general are really supportive. Their aim is for you to qualify and they check your work numerous times before submission so you feel confident in passing that particular module. There is a government requirement that 20% of your working week is dedicated to study time which is really helpful and learning on the job for me is more beneficial than sitting in a lecture. The one on one support is something that really appealed to me about this apprenticeship.
Why do you think TFLC is different from other family lawyers?
Everyone works together as one big team at TFLC and no question ever feels like a silly question. We all get on really well and I really enjoy playing a game of table tennis at lunch time which is always a laugh.
What do you do to relax?
I love taking my dogs on nice long walks to the park, beach and woods, meeting up with friends and watching a good movie in my pyjamas!
Need some advice? Get in touch today
This site is protected by reCAPTCHA and the
Google Privacy Policy
and
Terms of Service
apply.
The information submitted here is used and stored for the purpose of replying to the enquiry. For more information on how we process data please visit our
Privacy Policy
.
---