Posted by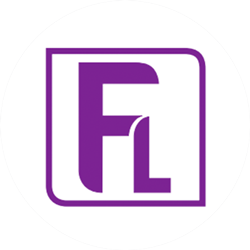 Susan Ellingham interviews Claire Karslake Housing IDVA for Splitz
What's the background to you working for Splitz?
Initially I was a NVQ assessor in health and social care before I started to work for the Refuge (where I received on the job training) run by NDADA (North Devon Against Domestic Abuse). I undertook IDVA training (with Women's Aid). I was at the refuge for five years as the Independent Domestic Violence Adviser. It's a government-recognised role. When a vacancy arose, I applied for chance to join the outreach team and have been doing that ever since.
In 2015 the service changed and a combined IDVA was created to enable IDVA's to cover both medium and high risk and to provide more consistent support to the client.
Currently I'm on an in-house secondment to be a housing IDVA for the 'Places of Safety' project for one year. My role covers the whole of Devon
What is an outreach worker?
An outreach worker works out and about in the community, providing safety planning, emotional and practical support, signposting and advocating on behalf of the client. The support provided is tailored to meet the individuals support plan needs.
What is your day to day routine?
My work varies daily but involves high risk clients, so I will attend MARACs, DV forums, various meetings, safety planning work with Domestic Abuse officer (police). I will undertake a joint visit with the DAO to see the client, looking at their safety. After safety has been dealt with, there's the need to provide emotional and practical support. I will also attend CP meetings; support the client at court if the court IDVA not available; I will signpost clients to appropriate resources to meet their needs.
Tell me about your Housing IDVA role?
Splitz, NDADA, SAFE and other agencies made a bid together for Government funding to run a combined project headed by North Devon Housing (lead). All eight Districts of Devon signed up to the project to offer 'Places of Safety', alongside the refuge. This is to help those who can't access the refuge, for example a mother who has a 16-year-old son, a male victim with children or a victim who is an alcoholic. We therefore look for Places of Safety for them. We currently have two Places of Safety and I manage the referrals for the service and then place them.
In my role as the Housing IDVA, I have more time to provide support and service to the victim. I can attend Housing Authorities with them to help them get into Devon Home Choice and enable them to move onto secure safe housing (long term housing).
The client has to be engaged with Splitz to be able to access Places of Safety. My referrals come from Splitz's IDVAs working with medium to high risk clients. We also receive referrals from the Housing Teams too. Housing Teams need to refer to us if there is a domestic violence situation and highlight if Places of Safety are needed.
In my role as the Housing IDVA, I have given domestic violence awareness training to all eight Districts Housing Option Teams.
On any day, I can have an IDVA contact me to see if I can organise a Place of Safety as a coordinated plan.
We only have two houses at the moment, but we are hoping more houses will be made available. Alison Mawson of Teign Housing is the head in organising the Places of Safety, which are temporary placements. One place of safety is a small property, the turnaround is about six weeks before the client moves to more secure longer-term accommodation. Large families can have nine to ten weeks in a Place of Safety before they are able to mover to secure accommodation.
The children are provided with new bedding when they are accommodated in the Places of Safety, which they can take with them when they move on to their new home. A survival bag is also given to them which includes a rucksack with pyjamas, toys, blanket, a toothbrush, socks and pants (all brand new). All of this is provided through the government funding for the project. A charity called Survival Bags supplies these.
Through Places of Safety children can be referred to SAFE, Splitz, and NDADA for support- it's a wrap around support project.
This project has been running since June 2017. Since June we have helped five families and 17 children through the two houses. We hope to have a third property soon. The project has worked brilliantly.
I am not sure what will happen to the project in June 2018 when the current funding runs out. We are currently awaiting the outcome tender bids for continuing the services of Splitz and the other domestic violence support services provide and willingness of the Local District departments to see if they remain involved.
I've also had opportunity within my role to provide a blog to Save Lives as part of their Spotlight series which you can read here: http://safelives.org.uk/practice_blog/unique-and-vital-role-housing-idva
I have a regular line manager and clinical management for emotional support.
What training do you give to the Housing Options Teams?
The training I provide to the Housing Teams as a Housing IDVA includes:
To provide human element and background to the victims' circumstances.
To build relationships between professionals i.e. IDVAs and housing team to support the client.
To forge better links between professionals.
The Housing Teams can often be the first port of call for the victim of domestic abuse seeking refuge and assistance. They need to be aware of their needs, how to support them, who to refer and signpost to, and to understand the risk and needs of the victim – for example, not to put them in a bed and breakfast 50 miles away, without money or support. They must first check to see if the risk can be managed.
So how long is your typical working day?
I work from 8:30 a.m. to 4:30 p.m. four days per week and 9 a.m. to 12 noon on Friday.
Contact
Claire Karslake
Housing IDVA
Devon Domestic Abuse Support Service
Splitz Support Service
1st Floor. Buckland House. Pavilion 3. Park 5 Business Centre. Harrier Way. Exeter. EX2 7HU.
Charity number: 1064764
Help Desk & New Referrals: 03451551074
Need some advice? Get in touch today
This site is protected by reCAPTCHA and the
Google Privacy Policy
and
Terms of Service
apply.
The information submitted here is used and stored for the purpose of replying to the enquiry. For more information on how we process data please visit our
Privacy Policy
.
---