Posted by

Couples going through divorces have been told that they need to fight for a portion of their ex partners pension, or they may be at risk of suffering from financial ruin later on in life.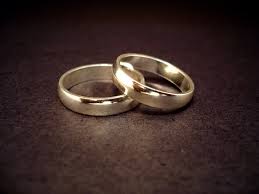 This is the advice of the pensions minister Steve Webb, who has stated that there is not enough emphasis put on pensions when divorce settlements are being discussed.
This means divorcees may face being reliant upon State provided pensions later on in life. This may affect woman in particular, who have taken a career break to care for children.
He said that people often concentrate too much on the immediate needs, and do not necessarily consider all their future options, and that pension sharing issues should be at the forefront of negotiations.
So how the pensions be divided?
After the family home, a pension is usually a person's biggest asset, and can be divided in different ways.
A court agreement for pension sharing can be obtained, which means the pension holder signs over a portion to the ex-partner.
The pension can be offset against another asset. If we consider the family home again, one party may receive a larger portion of this asset, in exchange for the opposite party retaining their pension.
A deferred lump sum may be agreed, which will be paid when the partner retires.
Mr Webb has claimed that there are no easy fixes for the problems which currently exist, but has asked for greater awareness among divorces about the potential future value of a pension.
What should be considered during divorce proceedings?
Make sure that pensions are considered as a part of negotiations, as opposed to an after-thought as they currently are.
Try not let the immediate effects dictate what is going to happen, and consider how the future may be affected.
If you have any queries about proceedings, do not hesitate to contact our solicitors in Plymouth or Exeter.
Need some advice? Get in touch today
This site is protected by reCAPTCHA and the
Google Privacy Policy
and
Terms of Service
apply.
The information submitted here is used and stored for the purpose of replying to the enquiry. For more information on how we process data please visit our
Privacy Policy
.
---