Posted by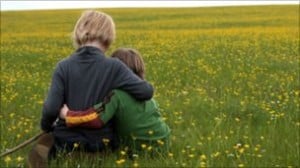 A report released by the Department of Work and Pensions has revealed how £2.9bn of child maintenance arrears are considered 'uncollectable' – meaning many single parents and their children have to survive on less than they are entitled to.
The DWP report shows how nearly 90 per cent of absent parents registered with the Child Support Agency's system are contributing towards child maintenance.
But it also details how those who aren't contributing owe almost £3bn which is likely to never be collected.
A total of £3.9bn is owed in CSA, of which only £1bn is considered "collectable". The sum is owed by non-resident parents who have been referred to the Child Support Agency.
However, Steve Webb, the DWP minister responsible for child maintenance says he hopes much of this money will be collected and distributed to those who are owed it. He said: "Just because money has been owed for a long time it does not mean it should be forgotten about."
He made the statement on a BBC Radio 5 Live show which was broadcast on Sunday – you can listen again here.
He also used the show to reveal how the number of non-resident parents now paying towards the cost of their children through the Child Support Agency has hit an all-time high.
In the past year, the CSA has helped collect and arrange more than £1.2bn in payments, after taking a tougher line when it comes to taking enforcement action against parents who have previously refused to pay. Mr Webb also credited "vastly improved processes" for helping to improve collection rates.
In the last year 184,090 active Deduction from Earnings Orders were in place, meaning £330m in CSA was taken directly from wage packets to help pay for the upbringing of children.
If you are a single parent who needs legal advice surrounding care for children, or are considering separating from your partner and would like advice about how a divorce may affect your children then speak to one of our solicitors in Plymouth and Exeter.
You can also read more about the DWP's report here.
Need some advice? Get in touch today
This site is protected by reCAPTCHA and the
Google Privacy Policy
and
Terms of Service
apply.
The information submitted here is used and stored for the purpose of replying to the enquiry. For more information on how we process data please visit our
Privacy Policy
.
---