Posted by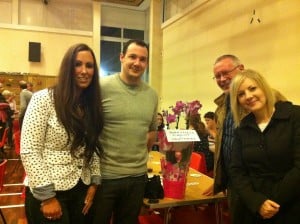 A team from Hartnell Chanot & Partners' Exeter offices took part in 'Exeter's Best Charity Pub Quiz'. The event, hosted by the West of England School and College in support of their fundraising efforts, attracted businesses and social teams from all over the city.
The team was made up of a number of the firms specialist lawyers and their partners.
Hartnell Chanot & Partners, the family law specialists, were among a number of Exeter's solicitor firms taking part in the event. After a series of 11 rounds, tackling subjects from General Knowledge to Sport and entertainment, the team emerged in 3rd place in a field of 26 teams.
At the close of the event Norman Hartnell stated: "We have had a fantastic evening, the team at The West of England School and College have done a fantastic job and everyone seems to have had a great time. I am delighted that we were able to take part and do so well."
Need some advice? Get in touch today
---