Posted by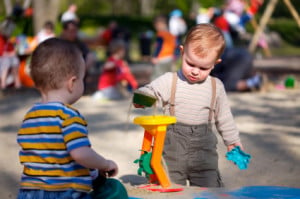 The government has announced the allocation of a £19.3m support fund for adoptive parents with children in need of therapy. From 2015 the Adoption Support Fund will be available to help children who may have suffered abuse and/or neglect.
The introduction of this fund follows a House of Lords report calling for adoptive parents to have a legal right to support. It is hoped that providing additional support will result in a far greater number of successful adoptions.
It has been recognised that adopted children may have behavioural problems carried over from their former circumstances, that may not be resolved simply by being adopted. Not addressing these issues is likely to result in adoption breakdown and the return of an already troubled child to care.
The BBC reported that Edward Timpson, Children and Families Minister, commented: "We know that children adopted from care have often lived through terrible experiences which do not simply disappear once they have settled with their new families".
They also reported that he intends the money to be used for support such as cognitive therapy, music and play therapy and attachment-based therapy "to ensure that these children have a stable and fulfilling childhood – a fundamental right for every child, no matter what their starting point in life".
This funding is part of a larger government backed scheme to increase the number of adoptions, making the process quicker and easier – something that has been welcomed by adoption charities.
We are delighted to see this proposal come to fruition, at Hartnell Chanot & Partners we have the responsibility of dealing with both care and adoption cases. The announcement of this new funding is a clear acknowledgement of the need to help children – who are the most important part of any adoption event – to overcome the challenges of their former lives and start fresh with a new supportive and caring family.
The long term effects for children who have been removed to care, adopted and later returned to care could be devastating on their future well-being.
If you are interested in adoption or have any concerns relating to this subject, please contact us today to talk to one of our children law specialists on 01392 421 777
Need some advice? Get in touch today
---