Posted by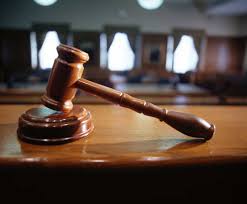 Our Exeter solicitors and Plymouth solicitors are pleased to report that courts Minister Shailesh Vara has announced vulnerable domestic abuse victims will now be helped by the news that Court fees for domestic violence injunctions will be scrapped.
The £75 fee that is in place for domestic violence injunctions will cease as of 22 April. This comes as part of an overhaul of the fees charged in family courts throughout England and Wales.
These new changes will also mean that taxpayers will no longer have to cover as much of the bill for operating the courts. Currently around £100m of running costs have to be found from general taxes annually.
Under today's confirmed plans, the fees for civil courts (not criminal courts) will be attuned to address the shortfall.
The changes announced will include:
Removing the £75 application fee for domestic violence injunctions which will assist thousands of women pursuing non-molestation and occupation orders. There were over 20,000 applications made in 2012.
Fees will remain the same for cases involving sensitive family issues. This will include child contact, divorce financial disputes and adoption applications – and there will also be a welcome drop in the fee for local authorities to make an application to take a child into care from over £5000 to just over £2000. You may well ask why local authorities should have to pay anything to the court system for the privilege of protecting vulnerable children. One step at a time.
Need some advice? Get in touch today
This site is protected by reCAPTCHA and the
Google Privacy Policy
and
Terms of Service
apply.
The information submitted here is used and stored for the purpose of replying to the enquiry. For more information on how we process data please visit our
Privacy Policy
.
---