Posted by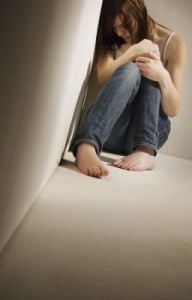 The eyes and ears of the Family Law Legal Profession and those Domestic Violence Support Service Providers have been focused today on the long awaited outcome of the Charity, Rights of Women's application to the High Court for permission to challenge the legality of the Government's Legal Aid reforms to the availability of Legal Aid in family cases.
On 1st April 2013 the Legal Aid, Sentencing and Punishment of Offenders Act 2012 (LAPSO) came into effect and severely restricted the availability of government funded access to legal advice in family law cases.  The Government's reforms means that Legal Aid remains available where there are allegations of domestic abuse providing the relevant evidential merit, and, in some cases, financial criteria is met, which is a standard that the Right's of Women have said the Government has set too high for many victims of abuse. They say that, as a result, the Government is failing in its promise to keep Legal Aid available for victims of domestic abuse. This gallant challenge has had wide spread support, including support from the Law Society.
The High Court has today granted permission to the Rights of Women's group to commence a legal challenge against the lawfulness of government changes to legal aid and has set a timetable for a full hearing in December
The decision comes as a huge success to the continued challenge to make legal aid more available to the vulnerable who, at present under the current system, find themselves not eligible or face delay and uncertainty due to the necessity of having to meet the stringent evidential criteria set by the Government in order to access the legal services they need. The impact of this enhances their vulnerability and feelings of disempowerment.
Today may just be the first step to make their lives a little less difficult.
Need some advice? Get in touch today
This site is protected by reCAPTCHA and the
Google Privacy Policy
and
Terms of Service
apply.
The information submitted here is used and stored for the purpose of replying to the enquiry. For more information on how we process data please visit our
Privacy Policy
.
---