Posted by

People who abuse their victims on social media face prosecution for the first time in a shake-up of domestic violence rules.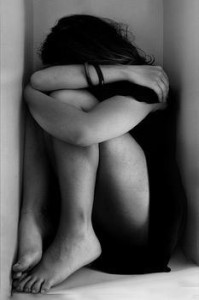 Criminal prosecutors have been given new guidance to modernise the way they investigate abuse, said Director of Public Prosecutions Alison Saunders.
She said some teenagers may not consider themselves victims if they are not being physically abused, but are being targeted on social media like Facebook and Twitter.
The new guidance is the first time online abuse will be taken into account in domestic violence cases and is a development which is of interest to us as solicitors in Exeter and Plymouth.
"Abuse often takes place online in cases involving teenagers and young people. It is vital that this type of evidence is considered," Ms Saunders said.
Gang culture is also tackled in the Crown Prosecution Service (CPS) advice, including young girls being forced into sexual activity as part of initiation.
Girls are sometimes used as "honey traps" to set up rival gang members, and these cases are often not reported, Ms Saunders said.
The guidance also looks at domestic violence among the elderly.
It says the intensity of abuse may be greater among pensioners because they may feel less able to escape as they are dependent on their abuser.
As well as mental or physical frailty, other factors such as stress brought on by caring for ill partners or events later in life such as retirement can lead to increased domestic abuse against elderly victims.
Ms Saunders said: "We know from research conducted by others that there is very little evidence that partner violence decreases with age."
Diana Barran, Chief Executive of Coordinated Action Against Domestic Abuse, said she "warmly welcomed" the new guidance.
Need some advice? Get in touch today
This site is protected by reCAPTCHA and the
Google Privacy Policy
and
Terms of Service
apply.
The information submitted here is used and stored for the purpose of replying to the enquiry. For more information on how we process data please visit our
Privacy Policy
.
---