Posted by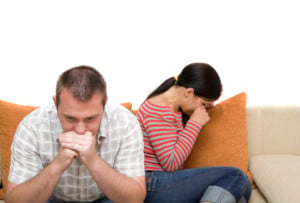 Soon you will be able to find out.
Clare's Law, which enables people to check the police record of their partners, is to be expanded to cover all of England and Wales.
So far the scheme has been piloted in Greater Manchester, Wiltshire, Nottinghamshire and Gwent since September 2012.
The scheme is named after Clare Wood, who was murdered by her ex-boyfriend George Appleto in February 2009.
She was unaware of his history of violence against women.
The law is expected to take effect across England and Wales in March 2014.
During the pilot of Clare's Law there were 111 disclosures in the four police areas involved.
Domestic abuse is still an ongoing problem with Teresa May saying 88 women were killed by their partners last year.
How the scheme will work
Right-to-Ask: the law will allow people to apply to police forces in England and Wales for information on a partner's history of domestic violence
Right-to-Know: police can proactively disclose information in prescribed circumstances
A panel of police, probation services and other agencies will check every request to ensure it is necessary before trained police officers and advisers would then provide support to victims.
Views
Refuge, a charity which helps victims of domestic violence, is opposed to the rollout of Clare's Law. They are calling for the government to open a public inquiry into the response of police to domestic violence.
The charity's chief executive, Sandra Horley, says: "Clare's Law may help a few individuals – but domestic violence is a huge social issue with a massive death toll. We need to help the majority of victims – not the few. Let's get our priorities right."
She also says that leaving a violent partner can be extremely dangerous: "women are at greatest risk of homicide at the point of separation or after leaving a violent partner".
But chief executive of the charity Victim Support Javed Khan welcomed the plans.
"Early identification to stop domestic violence is crucial," he said.
He also said that it is important to give people the "support they need both before and after a disclosure has been made, so they can make an informed choice about what to do next".
New Domestic Violence Protection Orders are also being rolled out across England and Wales from next March.
These can be issued by a police officer at superintendent rank where they have reasonable grounds to believe a victim is at risk of future violent behaviour. The case for the protection order would have to be heard in a magistrates' court within 48 hours.
Whatever the views, it is evident that sadly domestic abuse still continues but there does appear to be progress with agencies working together to educate people regarding domestic violence, providing them with information and supporting them through the separation and helping to provide protection when needed.
Need some advice? Get in touch today
This site is protected by reCAPTCHA and the
Google Privacy Policy
and
Terms of Service
apply.
The information submitted here is used and stored for the purpose of replying to the enquiry. For more information on how we process data please visit our
Privacy Policy
.
---