Posted by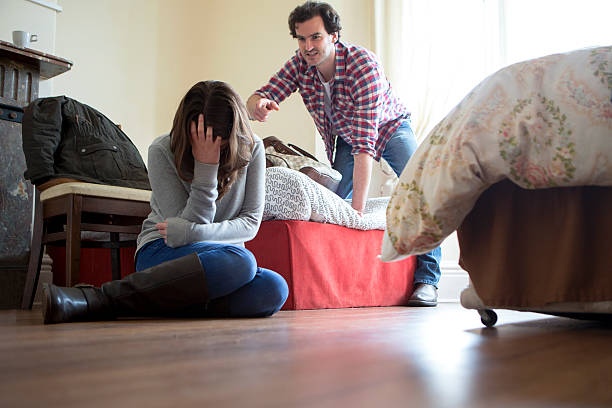 Are you suffering like Yasmeen from Coronation Street? What can be done about coercive and controlling behaviour?
Viewers of Coronation Street have been shocked at the abuse that Yasmeen has been suffering from Geoff. This is an example of coercive and controlling behaviour, one type of domestic abuse that is increasingly being recognised.
Controlling and coercive behaviour has many definitions. It involves one person subjecting another to a pattern of behaviour that can include threats, humiliation, intimidation and other forms of physical and emotional abuse, including financial abuse. This ultimately results in the victim being isolated from others and totally dependent on their abuser.
In Coronation Street, viewers have seen Geoff isolate Yasmeen from her friends and family, take control of her finances, harass her with messages after she failed to show for a dinner event he organised – and even stage a robbery so he could be seen to be protecting her.
What help is there for people like Yasmeen?
The first thing to understand is that coercive or controlling behaviour is now a criminal offence so it should be reported to the police. It is also important to remember that each example is a separate criminal offence. The penalties can range from a fine to anything up to five years' imprisonment.
Victims can also potentially get protection via the family courts with a Non Molestation Order. This can prevent an abuser from their victim (and any children) from abusive behaviour. Any breach of this order should result in the abuser being automatically arrested. If the abuse is happening in the home, then an Occupation Order can force the abuser to leave.
If this issue reflects your circumstances, please contact us now to make an appointment. We can assess you for legal aid and in some emergency situations, grant you legal aid in our initial meeting. Even if you don't qualify, your initial appointment is always free.
Please don't suffer in silence. We are here to help and can connect you with local organisations who will offer you practical support; Women's Aid, for example, who have been working closely on the storyline.
Need some advice? Get in touch today
This site is protected by reCAPTCHA and the
Google Privacy Policy
and
Terms of Service
apply.
The information submitted here is used and stored for the purpose of replying to the enquiry. For more information on how we process data please visit our
Privacy Policy
.
---