Posted by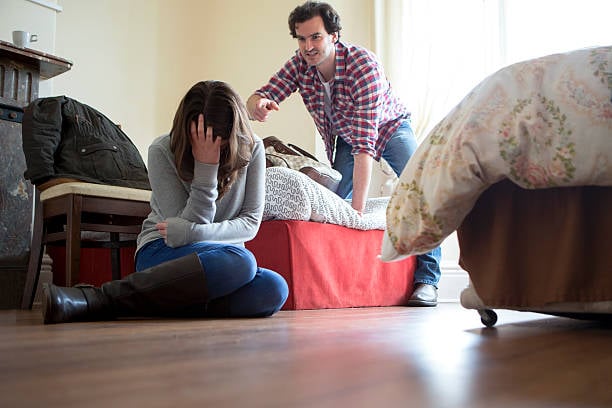 The issue of coercive and controlling behaviour has been in the news recently. You may have read about the case of Sally Challen who in February won an appeal for her conviction of murdering her husband to be quashed, as a result in part of psychiatric evidence proving that she was the victim of coercive and controlling behaviour. There is also the case of Reece Penkert who was sentenced just last week to three years imprisonment for repeatedly beating his pregnant girlfriend and subjecting her to coercive and controlling behaviour.
So just what is coercive and controlling behaviour, and what can be done about it?
Controlling and coercive behaviour has many definitions. In a relationship, it involves one person subjecting another to a pattern of behaviour that includes threats, humiliation, intimidation or other forms of physical and emotional abuse (including financial abuse). This ultimately results in the victim being isolated from others and becoming totally dependent on their abuser.
Reece Penkert controlled his partner by stopping her from going anywhere without him; by making her delete social networking accounts so she had no contact with family or friends and even by deciding what she wore. During their two-year relationship he also physically beat her.
What help is there for people who have been subjected to coercive and controlling behaviour? The first thing to understand is that coercive or controlling behaviour is actually a criminal offence and should be reported to the police. It's also important to remember that each example of coercive or controlling behaviour is a separate criminal offence. Penalties can be up to five years imprisonment and a fine.
As well as reporting such behaviour to the police, victims can also seek protection through the family courts by way of a Non Molestation Order. This can prevent an abuser from using abusive behaviour against you – or your children. A breach of this order will result in the abuser automatically being arrested. If the abuse is happening in the home, an Occupation Order will force the abuser to leave.
If you are the victim of controlling or coercive behaviour, please don't suffer in silence. You can call me on 01392 284 851 for appointments in Exeter or 01823 785070 for appointments in Taunton.
The Family Law Company can assess you for legal aid and in some emergency situations, grant you legal aid in our initial meeting. Even if you don't qualify, your initial appointment is always free. We can also connect you with local organisations who will offer you practical support.
If you are worried, please seek help as soon as you can.
Need some advice? Get in touch today
This site is protected by reCAPTCHA and the
Google Privacy Policy
and
Terms of Service
apply.
The information submitted here is used and stored for the purpose of replying to the enquiry. For more information on how we process data please visit our
Privacy Policy
.
---