Posted by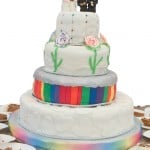 As 29th February approaches, the traditional date every four years where the tables are turned and many ladies consider proposing to their intended, should they be thinking about entering into a Pre-nuptial Agreement?
There is always so much to do in preparation for a wedding or when considering a marriage proposal. A Pre-nuptial Agreement may be the last thing from your mind.
However, although it is not very romantic, a Pre-nuptial Agreement is something which should be considered. It can seem distasteful to some people, however, if one party has assets which they have worked hard to build up, inherited or been awarded through a divorce, they may wish to protect these in the unfortunate event that their impending marriage may fail. The current divorce rate among first marriages is high and on the rise.
Most people don't enter into long term costly commitments without thinking that something might go wrong. For example, houses are purchased and insurance obtained, holidays are booked and insurance obtained. Why not think of a Pre-nuptial Agreement as insurance?
Many put off the difficult conversation about what they mighht expect should their marriage fail for fear that the other party will be hurt and feel that they are not committed to the marriage.
How then to raise a Pre-nuptial Agreement or respond if it is raised with you? Knowing exactly what it is and what it can provide for can help.
What is a Pre-Nuptial Agreement?
This is an agreement between two parties prior to their marriage which sets out how their property will be divided in the event of their marriage failing. It can provide for the division of capital assets and spousal maintenance.
Many people dismiss Pre-nuptial Agreements on the basis that they are for the rich and famous. However, Pre-nuptial Agreements are becoming more and more popular for those of us with more modest means.
Pre-nuptial Agreements may be appropriate in the following instances:
where you or your intended has property or assets that you have acquired prior to your relationship that you would like to protect;
where one or both of you have been divorced previously and wish to protect that settlement,
where one or both of you have received an inheritance; and
where one or both of you is starting or already has a business.
In these circumstances, if the marriage fails, these issues can cause much uncertainty, animosity and of course a large legal bill.
This all seems well and good but how do you go about having that difficult conversation?
Be open and honest with your intended at an early stage. This is how you want your married life to be, so start as you mean to go on. Give your intended all the time he or she needs to come to terms with what you are asking. The key to the most successful Pre-nuptial Agreements are to keep everything very clear and straight forward. Reassure your intended that you do love them and are committed to your forthcoming marriage. Having this insurance can sometimes help to put your relationship on a sensible and stable footing.
How do you get a Pre-nuptial Agreement?
So, you've now had that conversation and your intended has agreed. What happens next?
It is important that you each get independent legal advice before entering into a Pre-nuptial Agreement. You will each need to see a different solicitor. It is important that you each enter into the agreement voluntarily. Otherwise if there is any pressure on either side the agreement may not be upheld.
You will both need to make sure you have provided full and frank disclosure of your financial situation to the other before the agreement is entered into. Your solicitor will help you draw up a financial statement. It is important that you are each aware of what the other has, otherwise, the agreement may not be upheld and may be considered unfair.
Do not leave it until the last minute. It should be signed several weeks before the wedding. An agreement signed close to the wedding may not be upheld by the court as the financially weaker person may feel under considerable pressure to go ahead for fear of having the wedding cancelled.
It is a good idea to take independent legal advice at an early stage.
Need some advice? Get in touch today
This site is protected by reCAPTCHA and the
Google Privacy Policy
and
Terms of Service
apply.
The information submitted here is used and stored for the purpose of replying to the enquiry. For more information on how we process data please visit our
Privacy Policy
.
---