Posted by

One of our family law specialists in Plymouth is currently awaiting the outcome of a Special Guardianship Order hearing, so we thought now would be an ideal time for that specialist to explain on our blog exactly what an SGO is and how it works.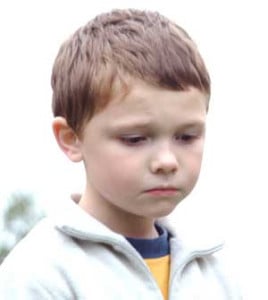 The lawyer in question is Ruth Branagh, who made an application on behalf of a parent to discharge the Special Guardianship Order in 2010 and had the application granted in the High Court in London.
Now Ruth is awaiting the outcome of a further application which was made for this mother's two older children.
Here she explains how these orders work:
Special Guardianship Orders were introduced as an alternative to adoption orders or care orders with children being placed in long term foster care. The Legal Framework is provided by The Adoption and Children Act 1989 s 115(1) of the 2002 Act which inserts new sections 14 A-F into the Children Act 1989 and The Special Guardianship Regulations 2005.
The idea was that these orders would be treated as permanent orders but that they were not as 'final' as an adoption, as the parent of the child still retained parental responsibility of them.
The intention was that a special guardianship order would settle the child's long term future until they reached the age of majority, allowing for ongoing contact with their parent, if appropriate. This is an important consideration for the Court in making a special guardianship order and it is very often family members that come forward to care for children under these terms.
There are some circumstances, however, in which a parent can challenge the permanency of a special guardianship order.
Section 14 D (5) of the Children Act 1989, inserted into it by s115 of the Adoption and Children Act 2002, provides that permission can be granted for a parent to apply to discharge an SGO if the Court are satisfied that there has been a significant change in circumstances since the making of the SGO.
What constitutes a significant change will be for the Court to decide, but could be, for example, a parent who has remained abstinent from drugs or alcohol for a significant period of time or has managed to extricate themselves from a highly abusive and risky relationship.
It will always be the case that the child's welfare is of paramount importance and in many circumstances it will not be appropriate for a child to be moved from a home they have known for some time to be placed with their parent who is often the person they have been removed from previously. However, in light of the statutory time frame now imposed for the conclusion of care proceedings, this does leave the door open to a parent who may not have been able to achieve the necessary requirements of the Local Authority or Cafcass at the time of the hearing.
This may be of some comfort for those parents that can show a significant change to their circumstances which is deemed enough to discharge the SGO and for reunification to take place.
Need some advice? Get in touch today
This site is protected by reCAPTCHA and the
Google Privacy Policy
and
Terms of Service
apply.
The information submitted here is used and stored for the purpose of replying to the enquiry. For more information on how we process data please visit our
Privacy Policy
.
---