Posted by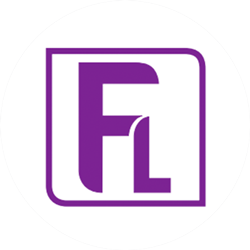 One in five children now referred to social services before school age
It has been recently reported that one in five children are now being referred to social services before school age as authorities fear missing the next Ayeeshia Smith or Baby P case.
Researchers at the University of Central Lancashire reported that 22.5% of children born between 2009/2010 were referred to social services by 2015 which equates to one in every five children and illustrates the apprehension of child protection agencies following recent high profile toddler abuse cases.
This anxiousness is forcing social workers to investigate almost every complaint made to them which is creating a heavier case load as well as a strain on funding of services.
However, this does not only put a strain on those working within social services but also those working in schools, hospitals/GP surgeries and police. These professionals are often defending themselves by passing on the smallest concern to children's services. This has led to an 80 percent increase in investigations in the last five years. There is little time to offer support to victims and to help families and therefore this leads to referrals being made by all professionals involved with children.
Andy Pithouse, Professor of Social Research from the School of Social Sciences at the University of Cardiff, commented on the article from the Daily Mail that this recent study consequently leads to the worrying absence of family support services for the very many children and families that require them and that have significant needs.
If you are concerned about a referral that has been made about your child or any social services involvement, please contact The Family Law Company at either our Exeter or Plymouth office on either 01392 421777 or 01752 674999.
Prepared by Louisa Hosgood, Childcare Paralegal
Need some advice? Get in touch today
This site is protected by reCAPTCHA and the
Google Privacy Policy
and
Terms of Service
apply.
The information submitted here is used and stored for the purpose of replying to the enquiry. For more information on how we process data please visit our
Privacy Policy
.
---