Posted by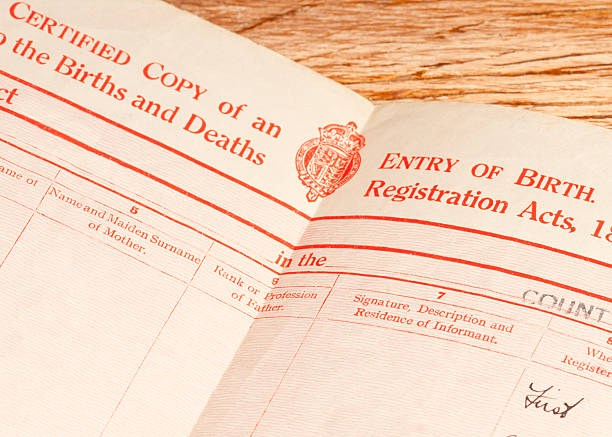 I was recently asked about the story of Kirsty Gravett and the task she faced when she wanted to add her late partner's name to her son's birth certificate. I hope that this helps clarify the process.
Kirsty Gravett and Chris Vickery had been together for 11 years, although they never married. Mr Vickery died suddenly in 2017, when Miss Gravett was pregnant with their son.
As things currently stand for unmarried couples, in order for the other parent to be added to the birth certificate both parents need to be present at the registration of the birth. Clearly this wasn't possible for Kirsty.
Being named as a parent on a child's birth certificate is extremely important to most people. It can also be important to the child themselves for identity purposes and of value to the child in relation to any medical conditions. So, what can be done in this situation?
The answer is to apply for a Declaration of Parentage. This is a court order that confirms whether or not someone is the parent of the child in question. Applicants need to prove that they have a 'sufficient personal interest.'
Following the application, there will be a court hearing where the court will almost undoubtedly seek to prove who the other parent is. This will normally be through a DNA test. In the case of deceased parents, it may be possible to get DNA samples from their siblings. In a very similar case, Joana Niemeyer obtained a DNA sample from her late partner's sister.
Once it has been proved that the other person is the biological parent, the court will make a Declaration of Parentage confirming this. The court will then send this court order to the Registrar who will re-register the birth and issue a new birth certificate, with the other parent's details added.
Providing there is no-one else already named on the birth certificate as the other parent, the subsequent re-registration may well confer parental responsibility (PR) on the applicant.
If you would like to talk to us about this, or any other family law issue, please call me on 01392 284 851 for appointments in Exeter or 01823 785070 for appointments in Taunton.
Need some advice? Get in touch today
This site is protected by reCAPTCHA and the
Google Privacy Policy
and
Terms of Service
apply.
The information submitted here is used and stored for the purpose of replying to the enquiry. For more information on how we process data please visit our
Privacy Policy
.
---