Posted by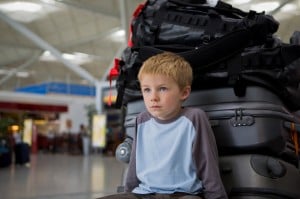 Here at Hartnell Chanot & Partners we have noticed a trend in the information being provided by many of the bodies involved in international family justice. As you will have seen from our earlier blogs: first it was the Foreign Office, then the UK's leading Child abduction charity, now the Head of International Family Justice for England and Wales has commented on the alarming growth in the number of international family law cases that they were asked to advise on.
In the 2012 annual report, co-written by Lord Justice Thorpe, it was noted that the office had seen a 40.5% rise in the number of requests for assistance compared to 2011, taking the total to 253. 2011 in turn saw a 96% increase over 2010. These requests related to 71 different jurisdictions.
The International Family Justice Office for England and Wales offers advice to Judges, Solicitors and other parties in relation to international disputes, as well as negotiating with judges in other countries.
The dramatic increase has been attributed to on-going globalisation, increasing movement of persons across international borders and the ever rising number of family units with a truly international make up.
The findings of the report have highlighted the growing trend in international family law cases, in particular, child abduction. In an attempt to avoid lengthy and potentially costly court proceedings, many parties in these disputes are simply leaving the country, hoping to find a haven overseas.
So what can you do to avoid becoming involved in one of these complex disputes?
Jane Chanot, Director of Hartnell Chanot & Partners and member of the International Child Abduction Contact Unit, commented that: "Prevention in these circumstances is so much better than having to find a cure. International disputes are enormously complex and can result in great emotional and financial hardship for those involved." Jane went on to say that: "At Hartnell Chanot we have a dedicated team of international child abduction specialists and we would urge anybody who feels that their children are at risk of being removed from the jurisdiction without consent, to seek advice as soon as possible."
Need some advice? Get in touch today
This site is protected by reCAPTCHA and the
Google Privacy Policy
and
Terms of Service
apply.
The information submitted here is used and stored for the purpose of replying to the enquiry. For more information on how we process data please visit our
Privacy Policy
.
---