Posted by

Divorce is such an emotive subject it's provided material for thousands of novels over the years. Here we have one of our family law solicitors in Exeter explain what we can learn from some of the best of them.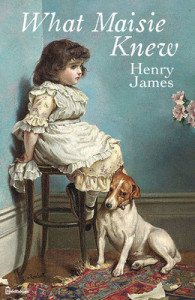 1 What Maisie Knew by Henry James (1897)
This novel dates back more than 100 years and was written at a time when divorce was a dirty word and children of divorced parents were seen as an inconvenience.
That explains why young Maisie is treated so badly by her uncaring, cruel, selfish and unscrupulous parents, as well as her step-parents, who aren't uncaring but weak, self-involved and manipulative.
While the novel was written in the 19th century it could have been written in the noughties, as it vividly details the way a child can be callously fought over.
A valuable lesson this book teaches is how important it is to remember that for children of any age, their parents divorcing can be at best unsettling and at worst traumatic. Children feel loyal to both parents, and also often feel responsible for the break-up of their parents' marriage.
They will still have ongoing relationships with both parents and if they are privy to any negative feelings one parent expresses about the other, this can be difficult for them to deal with.
Children also have to feel that they are still loved and valued by both of their parents. Using children as pawns to score points against the other parent causes nothing but emotional distress to the children, the other parent, and often also the parent making the day-to-day decisions. It can be very difficult for parents to always put their children's needs first in a time that is so emotionally hard for them.
However, by explaining – in an age-appropriate way, and together if possible – to children that a separation is going to happen, that they are not to blame, and that they will continue to see both of you, parents can help their children to come to terms with something that is as life-altering for them as it is for the parents themselves.
Conversely, acting in a similar way to the characters in What Maisie Knew is a sure-fire way to exacerbate the consequences of divorce for children involved.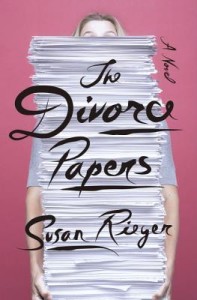 2 The Divorce Papers by Susan Rieger (2014)
From a book written more than 100 years ago to one published this year.
This witty and sophisticated debut romantic comedy brilliantly tells the story of a very messy, very high-profile divorce, and the endearingly cynical young lawyer drawn into handling it.
Sophie Diehl, 29, is happy working as a criminal law associate at an American law firm where she has limited face to face contact with clients – until she has to step in and handle a high profile divorce case involving the daughter of the firm's most important client.
The novel deals chiefly with Sophie's personal relationship with her client, demonstrating how a good relationship with a client can be very helpful in any legal work.
That's something we understand at The Family Law Company. We recognise that it is the client who is in control. Our role is that of guide and interpreter, to help our clients understand the complex legal systems and be able to make the decisions that will end up with the best results for themselves and their families.
We are here to listen, to understand your concerns and your position, and to advise you of the options that are available and the benefits of those respective options.
We are not here to tell you what to do, but to help you make up your mind for yourself after considering all of the factors.
This novel teaches us how it's crucial for clients to trust their lawyer, and to feel that they understand the client's worries and their priorities.
So while the solicitor-client relationship can be brief (especially in very urgent cases, or those where clients just want to learn more about their legal situation and their options) or can last for several years, we know how important it is for that relationship to be a good one.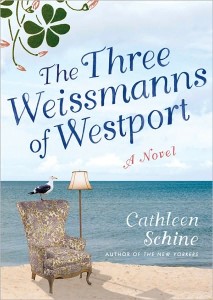 3 The Three Weissman's of Westport by Cathleen Schine (2011)
This New York Times best seller and award winning novel sees Betty Weissmann dumped by her husband of 48 years and exiled from her elegant New York apartment by her husband's mistress.
Forced to decamp to a run-down cottage in Westport, Connecticut, with her two middle-aged daughters, the novel describes how they come to terms with their new lives.
What the book doesn't deal with in detail is how Betty could have fought for a greater settlement from her husband in court.
As family law experts we appreciate that it's always important to consider the matrimonial finances when going through a divorce.
While this book doesn't deal with that in detail it does raise the issue, by painting the picture of how Betty's circumstances have changed. It reminded us how in many cases an agreement can be reached about how assets are to be divided, and sometimes this is helped by methods of Non-Court Dispute Resolution.
This can include mediation, where parties can discuss their positions with a neutral party mediating between them.
Another option is collaborative law, a process which provides for a series of round-table meetings between the client and their lawyers, trying to thrash out the issues around the conference table to avoid going to Court.
For those cases where an independent decision is needed, parties can explore the possibility of arbitration rather than heading straight to Court.
Arbitration can be quicker than Court proceedings, and in the long-run may end up being less expensive.
The other significant benefit is that arbitration is entirely confidential, whereas the same may not be said for all Court proceedings.
Need some advice? Get in touch today
This site is protected by reCAPTCHA and the
Google Privacy Policy
and
Terms of Service
apply.
The information submitted here is used and stored for the purpose of replying to the enquiry. For more information on how we process data please visit our
Privacy Policy
.
---