Posted by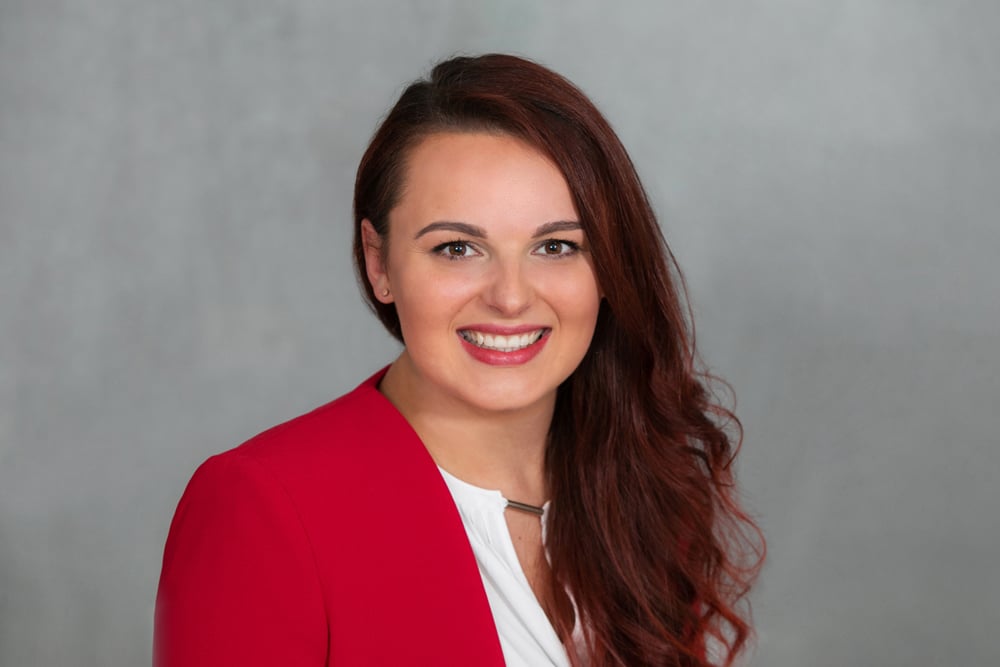 Each month we are featuring one of our solicitors, chartered executives or other team members. We feel strongly that our clients should be matched with the right lawyer and support team, so this is one way of finding out a little more about us.
Our Paralegal of the month for June is Dominika Windak.  Dominika is based at our Exeter office.
Q&A – Ten Questions
What is your job title?
I am a Paralegal and I am also studying my CILEx Level 6 units to become a Legal Executive.
How long have you been at The Family Law Company?
I joined in May 2018.
How did you come to be at TFLC?
When I finished university, I started working as a Paralegal in a financial and business law practice. I was considering the CILEx course as I wanted to progress my career in law. I shadowed David Cobern, who is CILEx and a Director at The Family Law Company as I wanted to try a different area before picking my specialism. The week I spent at The Family Law Company changed my perspective on working within this area of law. A few years later, here I am.
What inspired you to go into family law?
Having previous experience in the corporate world, I felt it was not personal. I wanted to study law to be able to help people, to provide them with support when going through the most difficult times in their lives. I wanted to make a difference.
Describe your specialism/s
I work primarily with unmarried couples, who are separating and have unresolved financial issues, but also with divorce and financial remedy proceedings as well as clients who are involved in proceedings involving allegations of domestic abuse.
What would you say are your key strengths as a family lawyer?
Maths was always my strong-suit, which helps when you have a folder full of bank statements to review! I am compassionate person and a good listener which is an invaluable skill in family law, particularly when meeting with victims of domestic abuse who are often traumatised.
What is the achievement you are most proud of in your job?
My first successful advocacy before a District Judge in a domestic abuse case. I represented a victim who had suffered extreme domestic violence and within 24 hours I obtained a Non-Molestation Order for the client. Seeing this person's relief at having the protection of a court injunction order with a power of arrest makes all the hard work worth it.
Why do you think TFLC is different from other family lawyers?
I strongly believe in our ethos; putting the children's needs first and central to the negotiation, and using problem solving approaches whilst remaining calm and protecting the vulnerable.
I wanted to join this firm as I saw the opportunity for personal growth. The Family Law Company supports and encourages us to achieve our goals.
Are there any related volunteering roles you undertake?
I am a Committee Member of CILEx Devon Branch. I am always keen to get involved in charity bake offs. I also crochet blankets and hats for pre-mature babies when I am not studying.
What do you do to relax?
I love exploring the coastal paths in the area, experiment with baking, watching Exeter Chiefs in action or just being tucked away with a good crime novel in my hand.
Need some advice? Get in touch today
This site is protected by reCAPTCHA and the
Google Privacy Policy
and
Terms of Service
apply.
The information submitted here is used and stored for the purpose of replying to the enquiry. For more information on how we process data please visit our
Privacy Policy
.
---