Posted by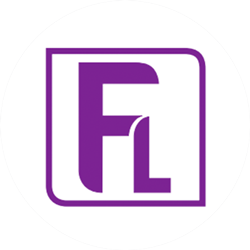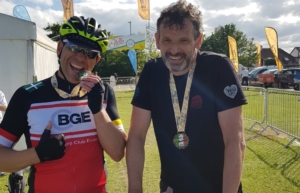 Two intrepid cyclists from The Family Law Company took part in The Nello for the first time to raise funds for local charity, FORCE in memory of a colleague.
Director David Cobern and Building Manager Leroy Smith teamed up to cycle the 100 mile route across Exmoor as a tribute to our cost draughtsman Helen Finch, who sadly lost her battle with cancer earlier this year.
The pair have diverse levels of cycling experience, as David explains. "Leroy is a keen cyclist but my own experience is limited; failure was definitely an option.
"The hardest part for me was Winsford Hill which rises out of Dulverton. It seemed to go on and on and I was cramping like mad thinking 'I'm only halfway'!"
David's pre-Nello training consisted of a number of 40 mile rides. "So, I wasn't exactly prepared for the second half of the race." However, he says that during the final few miles he was able to dig deep to find that little bit extra energy needed to reach the finish line.
"The end was the best bit for sure, although the food stops were really positive experiences too; that's where you have time to chat to other cyclists and find out why they are taking part. It was a very moving experience."
With donations from family, friends and colleagues at The Family Law Company, David and Leroy raised £849 with gift aid contributions bringing this to £976.80. Overall the ride has raised over £95,000 with the figure still rising.
David says he will definitely take part in The Nello again, although next time round he will prepare a little more thoroughly – and take the next day off work!
Need some advice? Get in touch today
This site is protected by reCAPTCHA and the
Google Privacy Policy
and
Terms of Service
apply.
The information submitted here is used and stored for the purpose of replying to the enquiry. For more information on how we process data please visit our
Privacy Policy
.
---