Posted by

David Cobern of The Family Law Company considers the law and unmarried couples.    

There is a myth that people living together in long-term relationships become 'common law' spouses with similar rights to married couples. In fact, living with someone, even long term, results in a very different legal situation.

Disputes between married couples are dealt with by law prescribed by Parliament. The courts have powers to adjust assets and income to achieve fairness. Lawyers can advise married clients about outcomes with reasonable certainty.

Parliament has declined to extend this regime to the unmarried. Instead, unmarried claims are decided using a combination of civil legislation and previous cases, and outcomes are uncertain. For the client, it can be confusing and intimidating. Legal costs and risks are high.

With a little foresight and some sensible precautions, much of this uncertainty could be avoided.
Common disputes
Property: Sometimes property is owned by one partner, but the other believes they have a share in it. If a property is jointly-owned, there may be disagreement about selling and dividing the money. What happens when one party excludes the other – or tries to?
Domestic violence and occupation of the home – What protection is available? What happens when one party excludes or tries to exclude the other? What if only one party owns the home?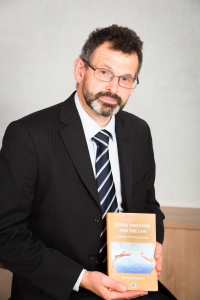 Children: Who should make financial provision for children such as maintenance, accommodation and school fees?
Debts/payments made: What if one partner has debts, or they leave you with the bills? You may worry whether you will get credit for a mortgage and home maintenance? If you are excluded, are you able to claim compensation if you are excluded or have to leave due to your partner's behaviour?
Inheritance: Cohabitees' claims on death are more limited than spouses. A spouse will inherit from a deceased partner where there is no Will. Unmarried partners do not inherit in this way – and this can have serious implications.
Be prepared
I have recently written a book, Living Together and the Law to offer clear cut support for unmarried couples. This provides guidance on how to avoid dispute on separation, using my experience advising unmarried clients on relationship breakdown. If the worst happens and your relationship ends, the book details strategies which can help you to protect your position, and present a case to best effect. These are some of the more common questions the book covers:
I am buying a house/running a business with my partner. What can I do to avoid dispute if we separate?
I already live with my partner. We have assets, but I think we might not agree about who owns what. How can we sort this out without dispute?
Our relationship is in trouble. How can I prepare for the worst?
We have separated. What must I do to get the best result for myself and our children?
The Family Law Company has the necessary expertise to assist whether you are married or unmarried. We will give you the clear guidance to resolve your dispute fairly, quickly and with minimum acrimony and expense. If you have children, we will help you identify the best arrangements for them and help you identify ways of protecting them from exposure to conflict. We find solutions which place their needs at the centre of discussions.
Living Together and the Law by David Cobern is available from good bookshops, Words to the Wise and Amazon
Need some advice? Get in touch today
This site is protected by reCAPTCHA and the
Google Privacy Policy
and
Terms of Service
apply.
The information submitted here is used and stored for the purpose of replying to the enquiry. For more information on how we process data please visit our
Privacy Policy
.
---