Posted by
Today is International Women's Day.  One of the aims of IWD is to celebrate 'the social, economic, cultural and political achievements of women'. So with this in mind I thought I would spend a few moments highlighting some of the women in my field who have inspired me.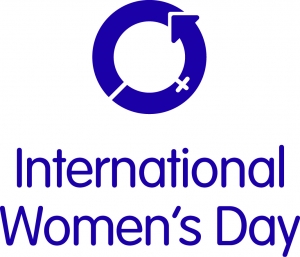 The first is Brenda Hale, or Baroness Hale of Richmond as she is now more commonly known.  In 1984, Lady Hale made history when she became the youngest person and first woman to be appointed to the Law Commission. Over the course of the next decade, she was instrumental in introducing a number of reforms, including the Children Act 1989, arguably the most important piece of legislation involving children. She became the first woman to sit on Britain's Supreme Court and the first family lawyer to fill the post. In 2014 she was promoted to deputy president of the Supreme Court. Not bad for someone who began her career teaching law at the University of Manchester!
On a lighter note, my second and third choices are Alicia Florrick from The Goodwife and Grace Van Owen from that old classic La Law. Both are powerful women. Alicia managed to juggle looking after two children with being the wife to a governor while at the same time quickly rising from an associate solicitor to becoming a partner and eventually leading her own law firm. And who can forget Grace Van Owen who started off as an Assistant District Attorney. She was always someone who I found to be exceptionally driven and wasn't afraid to stand up for herself – the way she used to stand up to Michael Kuzak is testament to that. Such was her tenacity, she briefly became a judge.
Finally, I couldn't end without mentioning some of the people who I work with. Donna Hart, who qualified as a chartered legal executive in 2008, is now a director. Donna won the CILEx Presidents Award in 2015 for outstanding service to the legal community and was shortlisted for Lawyer of the Year through the Modern Law Awards in 2015 and Family Law Awards in 2016. More recently, last week in fact, at the Devon and Somerset Law Society Awards where I was honoured to win Leader/Law Manager of the Year, I was privileged to share a platform with Grace Bradley, Solicitor of the Year and Gemma Sparks who won Chartered Legal Executive of the Year. Being surrounded by a team with such an array of expertise has not only inspired me but also been a great source of support.
If I am honest, there are many others who have inspired me, but I simply do not have the room to list them all here. One thing is for sure, as I write this article, there is a new generation of women who are embarking on their career in law. If I was to offer them one piece of advice it is this, the theme for this IWD –  Be Bold For Change.
Need some advice? Get in touch today
---