Posted by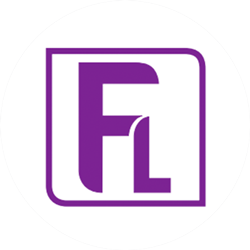 We asked some of our team of family law experts to give us their personal top tips for clients. This is what they came up with
Donna Hart  
When meeting a solicitor for the first time, particularly to talk about a family issue, it can be very emotional. It can make it a little easier if you can:
Give yourself plenty of time for your appointment.
Bring a friend or family member (who is not involved in the proceedings) to the appointment to provide you with emotional support.
Write down a list of questions that you may have for your solicitor in advance and bring them to the appointment.
Bring any documents that you may have already received from another solicitor or from the court.
Bring necessary documentation if you wish to be assessed for Legal Aid so the solicitor can assess your financial eligibility.
Have childcare in place (if at all possible) so that you are able to talk freely.
Norman Hartnell
I always encourage clients to speak with their partner early on with regard to choosing the other solicitor. This choice can determine the whole future direction of the case in terms of costs, acrimony, stress and the potential effect on children. If the other solicitor has a similar approach to The Family Law Company, treating the separation as a problem to be solved not a battle to be won, then the case will be much less stressful for all parties involved, including any children.
Stephen Sowden
In cases of child protection my top tip is simple: take advice straight away, and get a lawyer involved as early as you can.
Charlotte Butler-Kitto
It might sound simplistic, but don't forget to consider pensions.
Hannah Myers
It is important to protect children as much as possible from the effects of the divorce. Children are not the parent's confidants or counsellors and they should not be involved when one parent is upset with the other.
Using your children to score points during financial or divorce proceedings is unkind and will not help to keep matters amicable and running smoothly.
Imran Khodabocus
When there is a dispute about how much time the other parent/carer should spend with your child, try to put yourselves in your child's shoes and think as if you were the child. For example, if you were the child (if contact was safe), would you rather see more or less of the other parent? Would you want to get to know your ex partner's other family and possibly build up a relationship with any children they may have?
When looking at issues involving children, a Court will make a decision based on the best interests of the child's welfare. By trying to change the way you think, it will help you focus on the most important part of the process, the child.
David Cobern
Going to lawyers can be expensive. Your solicitor should keep a close eye on the cost of your case compared to the benefit to you of proceeding. Ask your solicitor at the outset how they can add value for you if you choose to instruct them and ask them to review their advice about this from time to time during your case.
Jane Chanot
When thinking of taking your children abroad, make sure you have shared this information well in advance with the other parent or person who has parental responsibility, and that it is agreed before making any bookings or other financial commitments.
We hope that you have found these tips useful. If you have a Family Law question you can contact The Family Law Company on 01392 421777
Need some advice? Get in touch today
---