Posted by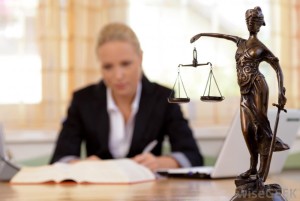 Here at the Family Law Company we understand it can be difficult to fund legal fees.
Legal aid is still available in funding finance cases in divorce, but only if you are financially eligible and you are at risk of domestic abuse.
Domestic abuse is defined as "any incident of threatening behaviour, violence or abuse (psychological, physical, sexual, financial or emotional) between adults who are or have been intimate partners or family members, regarding of gender or sexuality".
As well as the physical aspects of the definition domestic abuse can include controlling behaviour, i.e. preventing access to money or support and verbal abuse such as name calling.
Evidence of this abuse will need to be provided in the form of a either a conviction or caution, injunctive order or undertakings previously given, a finding of fact made by the court or a letter confirming the abuse from your GP or other health care professional, the Local Authority, a domestic violence refuge or MARAC.  We can write to the professional on your behalf to assist in obtain the necessary written evidence.
Subsidised hourly rates for those who would have qualified for legal aid.
For those cases where you cannot meet the above criteria we can offer reduced hourly rates, so long as you are financially eligible.
Help with mediation
Legal aid is still available for mediation if you are financially eligible.  Should you qualify for legally aided mediation you will also qualify for some limited legal advice under the help with mediation scheme.  Your former partner/spouse will also be entitled to the first session of mediation free.
This means that you can discuss your financial matters at mediation, with the benefit of independent legal advice and assistance in drafting documents to submit to the court, reflecting any agreement you have reached.
Litigation loans
We are able to provide clients with information and offer assistance in obtaining litigation funding, loan to help you pay fees.
Monthly Instalment Payment Plan
We offer clients the chance to spread the cost of their legal fees by an agreed monthly payment package.
Range of lawyers
We have over 30 specialised family lawyers working at the Family Law Company including solicitors in Exeter and Plymouth.  We also have a range of lawyers in each of our specialised teams, so no matter whether your matter relates to, finances, children or domestic abuse we will have a lawyer whose specialism and rates are suited to you.
Need some advice? Get in touch today
---