Posted by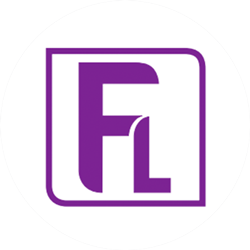 10th October is Mental Health Awareness Day, which encourages conversations about mental health.
At The Family Law Company we are taking part in Time to Talk. This means we are stopping work across the company to have tea and cake and talk to one another about mental health.
At the moment, too many people with mental health problems are made to feel isolated, ashamed and worthless by other people's reactions. Talking about mental health should not be difficult. Being open about mental health and ready to listen can make a positive difference to someone's life.
Everyone at The Family Law Company appreciates that clients coming to see us are going through a difficult time, whether they are facing issues of divorce, concerns about their children or any other family matter. Any type of litigation in family proceedings can be isolating, daunting and stressful. We not only encourage clients to talk about how they are feeling, we also encourage our staff to listen to these concerns and to consider the emotional impact proceedings may have on our clients so we can help them address these issues.
We also understand that for our colleagues, family law can be a stressful area to work in. So, we have implemented an open-door policy at our company so that we can talk to each other about any difficult cases we may be facing.
We also have a wellbeing group that can support our staff during times of stress.  Our wellbeing group was founded by Donna Hart, one of the Directors who has suffered with a chronic illness in the past.
She says, "I was very open about my diagnosis at the time and I found that many of my colleagues suffered with ill health, all exacerbated by stress, so I wanted to ensure that people had someone to confide in when feeling under the weather who would understand how they felt.
"The group has now developed to bring a culture of wellbeing across the firm, including the benefit of WPA healthcare benefits which funds trips to the physio, acupuncture and other holistic treatments.  We have undertaken various activities, such as laughter yoga, nutritionist talks and table tennis, with many upcoming creative events. We hope to bring in lots of guest speakers to advise on wellbeing."
Donna adds "Wellbeing is more than just the things that you do – it is the things you say and the culture overall in the workplace. We pride ourselves on being approachable and having time for our staff so that people feel cared for."
In addition to this we have introduced a mentoring scheme, to not only encourage the next generation of lawyers but also to provide a platform for two way conversations and advice amongst peers on all levels. Mentoring provides us with a forum to  befriend, develop, engage and build confidence amongst  all team members.
Today we would encourage you all to speak to people. Don't feel awkward or embarrassed with those you know who may be going through a difficult time. Ask how they are, invite them out for a coffee and remember that a problem shared is a problem halved.
If you are considering exploring any family issue, please call us on 01392 421777 to discuss these issues and remember if it helps, bring a friend with you to the appointment for support.
Need some advice? Get in touch today
---