Posted by

With the World Cup in full swing over in Brazil associate chartered legal executive Alexandra Boardman takes a look at the way it can have an effect on families back in Britain:

It's a time of celebration as countries all over the world unite to celebrate their love of football. The colour, the energy and vibrancy of the football is something to behold even for those who don't normally enjoy football.
I too have been to the local pub at odd hours of the day to watch football in years gone by, felt the highs and the lows of the excitement of following my country or my adopted country for the tournament.
I have to confess, being a fickle football fan of national events and world cups only, I can often be found to be supporting a team with interesting colours such as orange rather than any real knowledge of the sport or players.
However, consistently, it is the lows and disappointment that follow the loss of a game which can be difficult to manage especially in such a hyped up environment of the media coverage and the camaraderie of the sport.
We are experiencing an amazing period of good weather coupled with this years World Cup event which encourages us to take part in more alfresco activities which often leads to more drinking.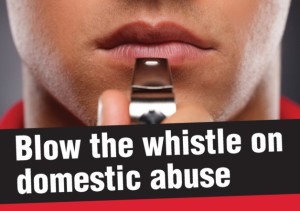 With the inevitable outcome being that all teams will lose with the exception of one, often the weather, the alcohol and the disappointment come together and can, if not managed well, lead to fall out being taken out in the home.
Statistically Domestic Abuse rises during a world cup and the better the national team do the higher the increase.
I don't want to hope that England or any other country does badly – after all, those same statisticians have said that who ever loses their first game can still go on to win the world cup, but I do want to hope that the incidents of domestic abuse during this world cup reduce significantly so that every one can enjoy the event without fear especially at home.
For more help and advice please contact Devon & Cornwall Constabulary on 101, National Domestic Abuse Helpline 0808 2000 247, the Plymouth Domestic Abuse Support Service on 01752 252033 or SAFE on 01392 667144.
If you've been the victim of domestic abuse you can also obtain free legal advice from our family solicitors in Plymouth and Exeter.
Need some advice? Get in touch today
---