Posted by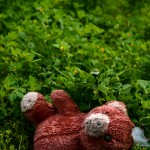 The latest figures released by reunite International Child Abduction Centre in January 2012 show a 47 per cent increase in the number of child abduction cases reported to their advice line.
In 2011 reunite handled 512 new abduction cases, which represents 479 children abducted out of the UK, 189 children abducted into the UK, 16 children abducted between UK jurisdictions, and 56 children abducted between non-UK jurisdictions.
Jane Chanot, Director at Hartnell Chanot and Head of the Child Abduction Team, comments:
"Child abduction is extremely distressing for both the parent and the children involved. It is concerning that we are seeing such a large increase in the number of children being abducted but sadly the increase in family breakdown and ease of travel means this is a more commonly occurring phenomenon.
There are measures which can be taken to prevent child abduction from happening if a parent has reason to believe that one or more of their children may be in danger of being abducted by their other parent.
However, it is important to act quickly and to seek immediate advice from a family lawyer."
If you are concerned that your child is at risk of being abducted please contact us immediately on 01392 421777 / 01752 674999 or visit our
web pages
dedicated to child abduction.
Need some advice? Get in touch today
---