Posted by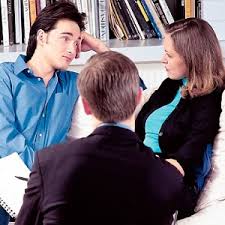 The breakdown of a relationship is often an emotional and stressful time, especially when children are involved. Disagreements can turn into arguments and suddenly the words "see you in Court!" are said, often in haste.
The truth is that many people see the Court as the only third-party solution to resolving their disputes with one another, but the reality is that involving the Court is not a simple process, nor is it the only option.
Whether you are legally represented or not, an application to the Court can be an expensive and time consuming method of resolving issues, particularly if the proceedings are contested by the other party.
It is no secret that the Legal Aid, Sentencing and Punishment of Offenders Act (LASPO) has made is almost impossible  to meet the eligibility requirements for public  funding (Legal Aid) in private law matters, save for cases where there has been domestic abuse or where there are concerns about child abduction.
There are several other ways to resolve your family law issue, known as Alternative Dispute Resolution (ADR) these include:
1)      Mediation – an independent person helps you and your opponent try to find a solution to the problem, without involving the Courts.
2)      Collaborative Process – Each person appoints their own lawyer trained in this particular process. You all meet face to face to try and find a solution. The aim is to draft and sign an agreement that commits you to trying to resolve the issues without going to court. To preserve the importance of reaching the best solution by agreement, the collaborative lawyer is not allowed to represent you at court, even if the collaborative process breaks down.
3)      Arbitration – involves an independent person, but not a judge, outside of the court process listening to both sides of a disagreement and reaching a decision upon what is an appropriate settlement. This is a formal process and you have to accept the arbitrator's decision. You are unlikely to be able to challenge the decision if you don't agree with it. Arbitration is likely to be cheaper and quicker than settling matters through the courts.
The above options are usually more cost effective than court proceedings and they can also help to preserve a working relationship with the opponent which is particularly  important if you are parents . All options are completely confidential, as opposed to Court proceedings which are a matter of public record, unless ordered otherwise .
Legal Aid for family mediation is available for those on a low income, or in receipt of benefits, and you do not have to provide evidence of domestic violence or child abuse to qualify.
The Family Law Company has solicitors in Plymouth and Exeter who specialise in the collaborative process, qualified mediators and our own in-house Arbitrator, one of only 2 in the South West, who can help you settle matters out of Court. We also have good relationships with local mediation agencies and can help you with making a referral. To find out more about Alternative Dispute Resolution get in contact with our Plymouth office on 01752 674999 or Exeter office on 01392 421777.
Need some advice? Get in touch today
---