Posted by

A landmark ruling at the Supreme Court has set out how children can have a "habitual" residence which is different to the one at which they legally reside with a parent.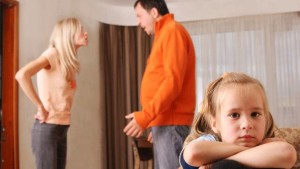 The news will have solicitors in Plymouth and elsewhere rushing to review their cases.
The decision came last week, at the end of a hearing into an alleged abduction of four children by their father, and is likely to have a big impact on cases involving the international movement of children.
The case involved four children, aged 13, 10, 8 and 4, who were born in England to an English father and Spanish mother. Having grown up in England the children moved to Spain with their mother mid-way through 2012, when their parents' relationship broke down.
Four months later they came back to the UK to spend Christmas with their father – and didn't return to Spain. The children's father said they had expressed a "strong wish" to stay in England.
That prompted the mother to apply to the High Court for the children to be returned to her under the Hague Convention 1980 but the father resisted the application and claimed the children had never been "habitually resident" in Spain.
The High Court, however, ruled the children had been habitually resident in Spain and ordered their return
A subsequent Court of Appeal hearing then determined the eldest child could remain in England and remitted the case back to the High Court to be reconsidered.
But the Court of Appeal didn't consider whether the High Court's initial decision had been correct to decide the children had become habitually resident in Spain in the short time they had been there.
That meant the mother was free to use EU legislation to try and force the eldest child to return to Spain with their siblings.
That, in turn, prompted the father and eldest child to launch an appeal to the Supreme Court on grounds the High Court's initial ruling had been wrong.
With the High Court subsequently finding that to be the case it means all four children can remain in the UK with their father and made a landmark ruling that a child's "state of mind" can be taken into account by courts when considering where a child's habitual residence is. Effectively, that means a child can have a habitual residence which is different to the place where they have been living with their parents.
While the ruling is the first of its kind it does follow another Supreme Court judgment, when Lady Hale ruled courts should consider whether the degree of integration a child has had with new family or social environments.
With the Supreme Court's judgment made the case has now been remitted to the High Court for reconsideration.

Need some advice? Get in touch today
---