Posted by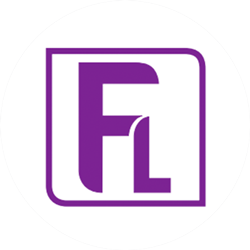 We at The Family Law Company are delighted to announce that trainee Holly Crook is now a fully qualified Solicitor.
Holly joined the company in 2016 after studying Law and French at Cardiff University including a year's Erasmus study at the University of Rennes. She undertook a training contract with TFLC, working one day a week whilst studying for her LPC and Masters degree at the University of Law at Exeter.
She said: "I'm delighted to have qualified, and excited to begin the next chapter in my legal career."
Holly is a fluent French speaker which is serving her well in one of her chosen specialist areas, child abduction where she works alongside two highly experienced solicitors, Jane Chanot and Grace Bradley. In addition, she specialises in Divorce and Finance and Private Law Children.
"The Family Law Company is the perfect fit for me; the spirit of the company is such that you are valued as a person as well as a professional," added Holly.
"There's clear career progression – and TFLC very generously supports my activities outside of the office."
Holly is well established in the Exeter area and already contributes to the wider legal community; she is on the National Committee of YRes (Resolution's network of family law professionals at the start of their careers), the regional committee YRes Devon, and is the Vice Chair of the Devon and Somerset Junior Lawyers' Division. Holly is also supportive of the Devon and Somerset Law Society International Sub-committee, making use of her linguistic abilities.
Business Development Director, Rachel Buckley said: "We are all very proud of Holly for attaining her qualification as a Solicitor.
"She has been a real boon to the company as a trainee and we look forward to watching her progression within The Family Law Company. We expect great things of her!"
Need some advice? Get in touch today
---