Posted by

Every month, without fail, we have a dress down Friday in the offices of Hartnell Chanot & Partners. This is just one of the many activities and events that we organise to raise money for our selected charity.

November- or rather Movember- offered a special opportunity for people to go just a hair fur-ther with their dress down/fancy dress theme. In honour of the gentlemen in our Exeter and Plymouth offices who had committed to 30 days of frustratingly intensive facial grooming, the ladies arrived at work sporting an incredibly diverse range of false moustaches.

Money raised on the day will contribute to an annual fundraising target that will be awarded to local charities selected and supported by the members of the Hartnell Chanot family.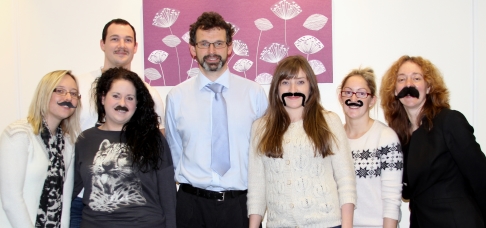 Need some advice? Get in touch today
---