Posted by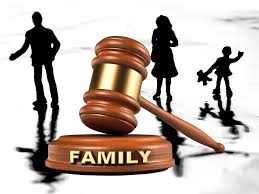 The Law Society, the professional association that represents and governs the solicitors' profession in England and Wales, has launched a campaign encouraging members of the public to use qualified solicitors for family and other legal disputes.
The campaign was launched on Monday 1st September with the slogan "Use a professional – Use a Solicitor". The campaign is designed to highlight the expertise of solicitors, as well as their regulated and insured status. The campaign will feature case studies highlighting the role of a solicitor in different types of legal dispute.
Campaign advertisements will appear in different locations such as bus and train stations as well as on the ITV Player television catch-up service and will run into early next year.
The point of the campaign is that solicitors are subject to heavy regulation and are required to be insured (a requirement that costs them very considerable sums in insurance premiums every year).
The Chartered Institute of Legal Executives is the professional association that represents and governs Chartered Legal Executives. Chartered Legal Executives are also subjected to heavy regulations and are also required to be insured.
The main difference between Solicitors and Legal Executives is that the training to become a Chartered Legal Executive is narrower than the training route to become a solicitor. This means that Chartered Legal Executives study to the same level as solicitors, but they study fewer subjects overall.
The specialist nature of the Chartered Legal Executive training route does not cause problems in the working environment, since all lawyers, be they solicitors, barristers or Chartered Legal Executives, tend to specialise in one area of legal practice once they have qualified.
The regulations that all lawyers are required to meet are not there for the benefit of the lawyers, they are there undoubtedly for the benefit of the consumers. Regulations seek to ensure that the lawyers have sufficient expertise, that they conduct themselves in a proper fashion, and that the consumer is protected if things go wrong.
The Law Society's recent campaign is a positive step in reminding the public that highly qualified, specialist and professionally trained lawyers are the best people to speak to for legal advice.
In April 2014 the Government abolished legal aid for most private family law matters, although it remains available in some circumstances. Prior to the cuts, people seeking legal advice in family law were entitled to a level of service and protection. If they could not afford to pay for it themselves, then legal aid was available to pay for it, for them.
Since the Government cuts, some people who cannot afford to instruct a lawyer have turned to cheaper unregulated and uninsured providers, who are unqualified and where there is little or no chance of recompense if things should go wrong.
In July 2014 MP's conducted an investigation into the effects of the cuts to legal aid and there was expressed concern about the reliance of many unrepresented 'litigants in person' on McKenzie friends.  A McKenzie friend assists a litigant in person in Court, but is not necessarily legally qualified. The growth of unregulated and do-it-yourself legal services means people needing "proper" legal advice may be exposed to nonprofessional advice, which can be more of a hindrance than a help.
The Law Society's campaign reinforces that lawyers are the 'go-to experts' when people are seeking legal advice.
If you are seeking legal advice in family law please contact The Family Law Company, we are Family Law Specialists and are on hand to help you.
Need some advice? Get in touch today
---