Posted by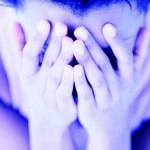 Women will have the right to ask police about a partner's domestic violence history as a new scheme is trialled in parts of England and Wales.
Announced yesterday by the Home Secretary, police forces in Greater Manchester, Gwent, Nottinghamshire and Wiltshire will run a 12-month trial of the "Domestic Violence Disclosure Scheme".
The pilot scheme, which will run from summer 2012, will help victims or potential victims of domestic violence by disclosing information about previous violent offending by their partner.
The scheme is dubbed Clare's Law, after Clare Wood from Salford, Greater Manchester who was murdered in 2009 by a former partner.
The 36-year-old mother had made several complaints to the police about George Appleton, whom she had met on the internet, before he killed her. Unbeknown to Miss Wood Appleton had three previous convictions under the Protection from Harassment Act 1997.
Since her death, Miss Wood's father, Michael Brown, has campaigned for people to have greater rights to know about the violent past of partners.
The Home Office has not yet disclosed how the scheme will work but the arrangement is likely to be similar to that of parents' right to ask whether someone who has access to their children has a history of sex offending.
Alexandra Boardman, Chartered Legal Executive at Hartnell Chanot comments: "This is a step in the right direction but we are dealing with the emotion of hope over belief. 'Clare's Law' is likely to only help those who have already experienced an abusive relationship because, until you have been in this situation you tend to be naïve and not believe it could happen to you or even if you identify an issue, your believe you can manage it."
She adds: "The reality is we need to be more wise than our years, believe that anything can happen both good and bad, and have the foresight to act on what we are told."
Need some advice? Get in touch today
---