Posted by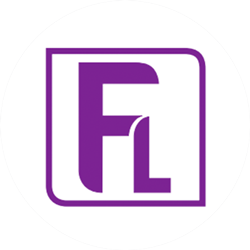 Where does a parent start in telling their children that separation is imminent?
Yes, you can trawl through the internet to try to discover some definitive explanation for a marriage breakdown. Of course, you need to find the right words to explain to the most precious people in your world, that things are going to perhaps be rather different from what they are used to at present.
Yes, I could give you a list of the so-called 'correct' facts that are guidance for parents like me and you, but I'm not going to do that. I imagine you have already tried, have experienced brain overload and drawn a blank!
The simple truth is that you're just going through it at the moment and coming to terms with your own emotions. Everything feels a million times bigger than it is but remember this – when it comes to your children you know them better than anyone else in the world. You understand their quirky ways, what gets them angry and what makes them happy. We all know that no two children are the same, they are individuals in their own right so what is best for one may not be best for the other. You as parents have both done a pretty good up until now, so why would separation and possibly divorce make you any less of a parent than before?
So, this is what I want you to do.
Take a deep breath and go a little easy on yourself. The chances are if you're calm, then you will do a better job in this situation at all levels.
Speak to one of our specialist lawyers. There is nothing to be afraid of, they are trained to handle circumstances like yours. They will explain everything clearly and talk you through all the legal speak without you feeling bombarded. Remember, they are likely to be parents, aunties, uncles – just like us.
Lastly, and most importantly – love your children. Every family is different, life is just not that straightforward and situations change all the time. But what does matter is that your children see that you, their parents, can get along, take control and behave like adults, all the time letting them know that whatever happens you both will always be the centre of their world and that will never, ever change.
I know this may seem perfectly obvious to you, but sometimes everyone needs to hear that they're doing a pretty good job!
As you reflect over the coming festive period, perhaps with the thought of going into the unknown, trust in the fact that specialists like The Family Law Company are here to help you through and that you WILL both continue to do a good job whatever happens for your family.
The Family Law Company – we get you, just like you get us!
Need some advice? Get in touch today
---