Posted by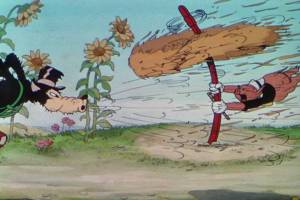 The Family Law Company's Alex Boardman has always been fascinated by the story of the three little pigs, and since she's worked in the field of family law she's realised how it can be seen as a parable….
I read the story of the three little pigs over and over as a child and recently, after the wet and windy winter and spring we have had, it has been more on my mind. 
While it probably wasn't the intention of the author to consider this story in the context of domestic abuse, I actually think it's well worth considering whether this story is as relevant to us as adults, as it is to a child.
The first interesting element of this for me, is the use of the number three, since most belief systems, faiths and religions put an important emphasis on the number three. 
Similarly, there are parables and references to building your home on good foundations within each of these faiths and, this is true in the spirit of this story; a house built of straw and wood and finally then brick.
There are several versions of this fairy tale and various morals which each impart guidance to us.
However, in the 21st Century, and in the context of my work, it is clear to me that nothing short of brick will keep the ex out of the house: straw and wood is so last century and not at all what you need when dealing with a determined ex.
But when you fear the bricks alone will not solve the problem or if, having had to move out, you need a way back in, then there is always the Family Court. 
The Family Court is there to help a family keep safe and try to maintain a settled environment for the family.
Relationships do break down and often people cannot live together in the same house (whatever it is made of) after that relationship has broken down. 
So, when the big bad wolf comes to your door and says that he or she will huff and puff until it blows the house down, my advice is to call the police and then seek the advice of a family lawyer. Here at The Family Law Company we have specialist Lawyers that can help you through this, if you ever find yourself in this position.
Need some advice? Get in touch today
---